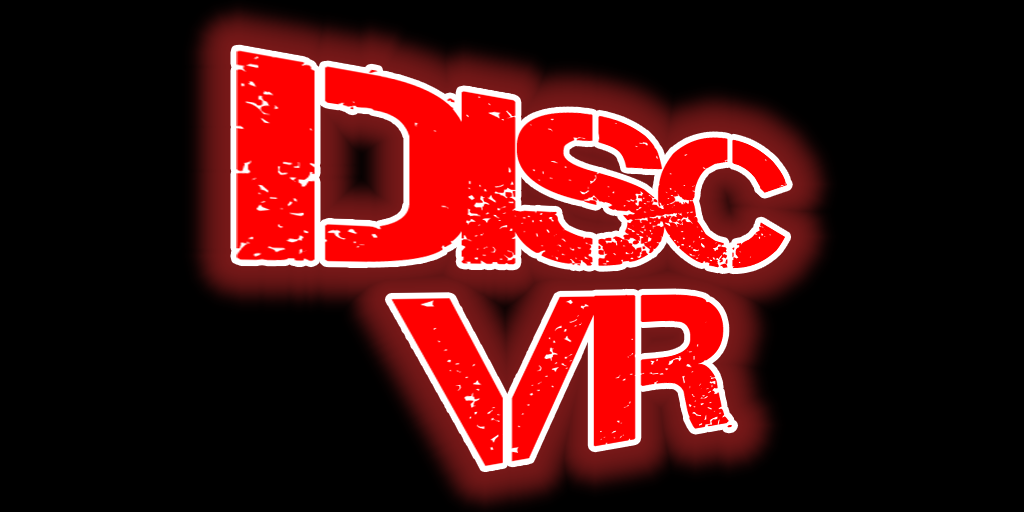 Disc VR
A downloadable Virtual Reality game for Windows
Smack your opponent upside the head with a well aimed disc throw. WHAT COULD BE MORE FUN?
DiscVR features 4 unique maps, all supporting a single player challenge, 2-player multiplayer action, quick reflex throwing and catching, advanced flight control, and teleportation.
The game was developed for the HTC Vive, and should work just fine on the Oculus. A minimum spec machine for either of those devices will run the game.
We recommend you use the Itch app to get the latest builds automatically. Grab it here: (https://itch.io/app). If you download directly from this page you will have the latest version, but will need to check back for updates until we develop an in-game update notification system.

Also, if you want to chat with your opponent in-game, we recommend Discord. We use it when we play as there is currently no in game voice chat. Get that here: https://discordapp.com/
Enjoy!
Current version: v0.5
About Us
The game was made as a test project by two developers looking to break into VR , so it's free while we learn the market, go through the process of releasing, and study the implications of VR development.
How can you help?
Download the game and play it. We have a few questions for you:
Does it run on the Oculus? We don't have a way to test it...
Does it run on Vive? We DO have a way to test that, but you never know.
Did it crash? Got any info on it to help us?
What made you bother downloading the game? Did something stand out to you?
If you had bad framerate (you shouldn't), let us know your specs.
If you want to help us continue the work, feel free to donate. In fact, even if you hated the game, feel free to donate and tell us just how much you hated it. Your donations could help stop this nightmare from continuing.
You can contact us at mallfoodgames@gmail.com
Mall Food Games are Austin Krauss & Adam Gascoine.
Release Notes
v0.5
Initial alpha release. The game is fully playable, but the feature set is small as we refine the game play through community feedback and play testing. More updates will come as the community grows.
Download
Click download now to get access to the following files: